We are a focused boutique Sustainability Clinic based in Kuala Lumpur, Malaysia, supported by a Global Advisory Board and a credible resource network in the United Kingdom and India. We have a unique business strategy where we engage in financially lucrative work to adopt and sponsor projects, people, and causes that can have a beneficial influence in accordance with our Theory of Change.
We encourage businesses and corporate leaders to engage our sustainability expertise and services, which will catalyse their net-positive impact. Supported by our global advisory board, we can partner with large businesses for sustainability risk appraisals, maturity assessments, policy interventions, leadership programmes, Environmental, Social and Governance (ESG) risk management, impact measurement & reporting.
In short, we are well-positioned to equip and empower businesses at different stages of sustainability adoption and integration with tools, processes, and even narratives towards operationalising, realising, and articulating sustainability vision, mission and values – all to serve a greater purpose.
When you partner/work with us on your sustainability agenda, you will not only be contributing to our vision of driving profits with a purpose, but also demonstrate your commitment to responsible supply chain. For any additional information, please write to us at impacto@impacto.my. Meanwhile, learn about our Future-Fit Workplace Principles, Policies, and Programs.
A Future-Fit Workplace takes you beyond conventional wisdom, allowing you the freedom to choose a purposeful collaboration, where you aspire and commit to follow your passion, learn new skills, share knowledge, participate in communities, and contribute to positive change.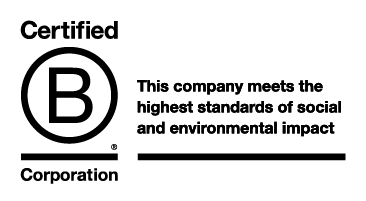 Problem:
A critical mass of SMEs, women entrepreneurs, and rural population have limited access to quality information, tools, expertise, resources and networks to meaningfully participate in sustainable development efforts, both as drivers and beneficiaries of positive economic, environmental and social change and impact.
  Access

Free and fair access to technical knowledge and expertise, authority, resources and networks to shape responsible and prosperous businesses and communities.
  Capacity

Curation of bespoke content for enabling and empowering people as well as businesses to reduce social inequalities, environmental harm and economic injustices.
  Inclusion

Systemic inclusion of stakeholders, especially the disadvantaged and underserved segments of business and society, creating equal and equitable opportunities for growth.
  Engagement

Facilitation of stakeholder communications, sustainability stewardship and shared value creation towards establishing synergies, mutually rewarding experiences and benefits.
Improved knowledge and skills to drive business ideas and growth in a sustainable manner
Increased opportunities to participate and contribute to positive environmental and social impact
Enhanced ability and confidence to plan and take responsible business decisions, with strong orientation to sustainability
Multiplier effect through established partnerships and progress
VisionPutting Profits to a Purpose & Leaving No One Behind ............ ............ ............ ............

Mission

Collaborate with responsible businesses to empower MSMEs, disadvantaged & underserved communities, rural youth & women entrepreneurs for creating shared value and inclusive growth opportunities.